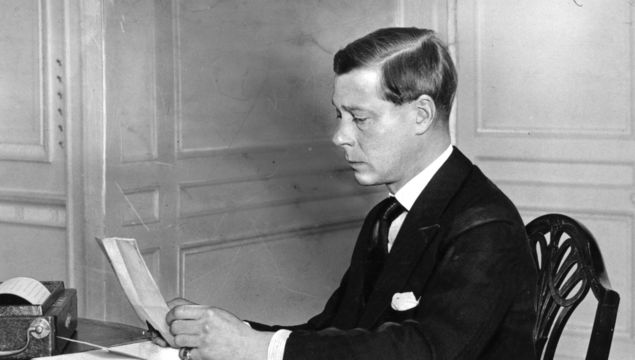 Full name: Edward Albert Christian George Andrew Patrick David (Prince of Wales 1911- 1936, King of England 1936, Duke of Windsor 1936 – 1972)
Born: 23rd June 1894, White Lodge, Richmond Park
Son of George V and Mary of Teck
Married: Wallis Simpson (born Bessie Wallis Warfield) 1937 – his death
Died: 28th May 1972, Paris
Buried: 5th June 1972, Royal Burial Ground, Frogmore, Windsor
1936 was a famous year in British royal history as it became the year of three kings. On the 20th January, George V died having been unwell since December. Upon his death, David (as he was known informally) became Edward VIII, the next King. However, by December, he had made his decision to abdicate the throne. David's younger brother Bertie was proclaimed King George VI on the 16th December 1936. David therefore only reigned for 326 days, and spent the following 35 years of his life in exile in France with his wife, Wallis Simpson. 
When discussing the life of Edward VIII, the first thing to establish is his name. This may seem fairly straightforward however, upon birth he was given the rather complicated amount of seven names. His first name, Edward was reference to his deceased Uncle, Albert Victor whom was known as 'Eddy'. Albert was of course honoring his great-grandfather Prince Albert which virtually all Queen Victoria's grandsons and great-grandson have somewhere in their names. (She was still alive when David was born so this was mandatory) Christian, was after his other great-grandfather Christian IX of Denmark. And then his final four names are all the patron saints of England, Scotland, Ireland and Wales. Owing to the amount of family members with the same names, he was referred to by his seventh name David – which will be used as his main name going forwards.
At birth David was third heir to the throne, as the first child of Mary of Teck and Prince George, Duke of York. 18 months later a brother, Bertie was born followed by a sister Mary and then three more brothers. David's childhood was spent in the care of nannies and governesses. This was common for children of their class and position. In 1901, Queen Victoria died and David's parents embarked on a nine month tour of the Empire, leaving their young children at home. A lot of historical attention has been placed on the parenting of George V and Queen Mary, owing to their second son's stutter and David's disobedience in later life. However, it is understood that they were very much products of their Victorian upbringing.
In  1910, David's father George V ascended the throne and David was made Prince of Wales. Four years later war broke out across Europe and across royal families. King George versus his cousin Kaiser Wilhelm. David had trained in the royal navy at Dartmouth and was keen to serve his country however senior politicians were not keen owing to the danger it would be for the heir to the throne. A compromise was that David joined the Grenadier Guards and visited the front line numerous times, seeing the devastating warfare first hand. After the war, David was now in his mid 20s and toured much of the globe on behalf of his father. He was considered handsome and therefore drew much attention. There was much pressure on David to find someone to marry and produce his own heirs however David initially showed little interest in settling down. He had many mistresses, most of whom were married. The two most notable were Freda Dudley Ward and Thelma Furness, the latter of the two introduced David to Wallis Simpson.
Mrs Wallis Simpson was an American socialite living in London with her second husband when she met David in 1932. On meeting, David asked her if she was missing the weather back in the States to which Wallis replied, 'I am sorry, but you have disappointed me. Every American woman here is asked the same question. I had hoped for something more original from the Prince of Wales'. David was instantly hooked. It seemed he spent every following moment trying to make it up to her. He was besotted and lavished her with expensive gifts and fancy holidays.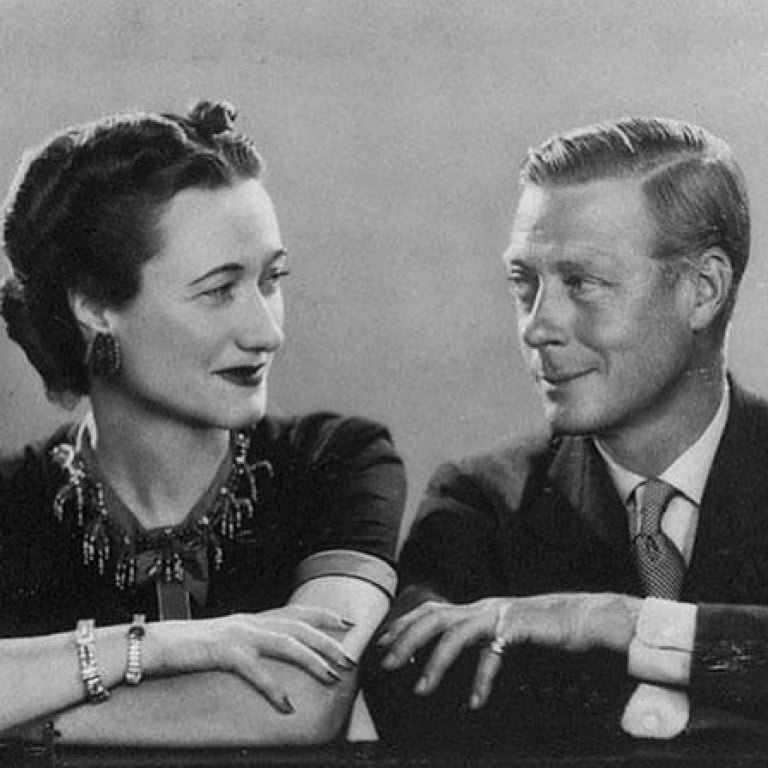 David's relationship with his father had always been difficult, but the romance with Wallis made it much worse. King George was introduced to Wallis at his 4th son, the Duke of Kent's engagement party in 1934. The King was unimpressed, Mrs Simpson was still married and he was appalled to hear the amount of money that David was spending on her. He unofficially banned her from future royal events. Yet this did not stop her turning up. In November 1935, the King wrote in his diary that he hoped David would not have any children and so the line of succession would pass to his son Bertie, and his 9 year old daughter, Elizabeth. As luck would have it, this ultimately did happen.
David's 326-day reign was disastrous. Despite being a popular prince, his actions as king were detrimental to Britain. He was openly political, something the monarch must never be and rebutted royal procedure, choosing where he kept court rather than official royal residences. The concern was also the company he was keeping, Mrs Simpson was very much by his side but also his distant cousin, Charles Edward a grandson of Queen Victoria and subsequently a Nazi party member. It is believed that through Charles, David and Wallis met Hitler. This led to Government ministers reluctance to send him private papers for a fear whom may read them. When Wallis' divorce was passed in September, it became very clear David intended to marry her.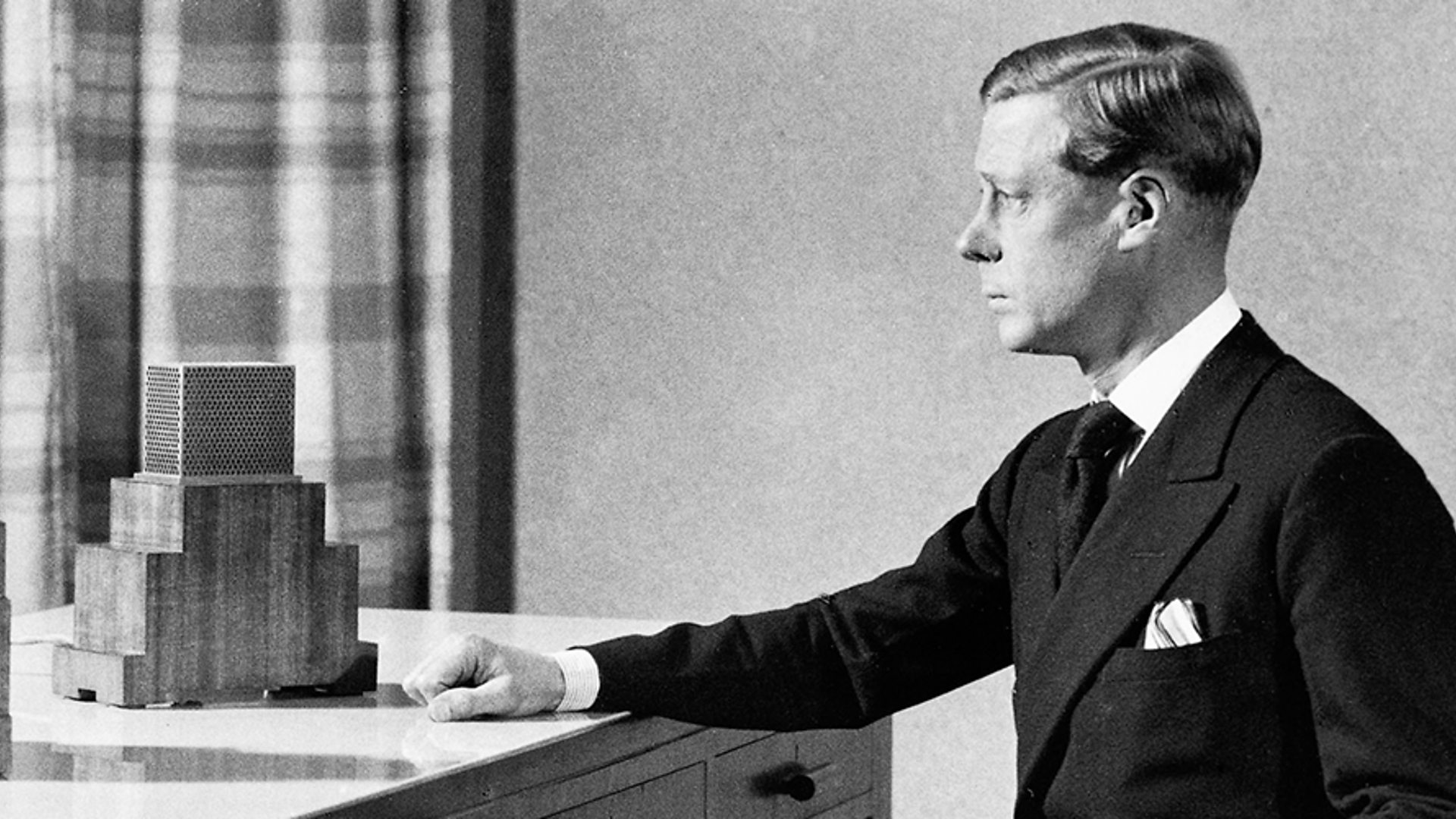 Luckily government figures were vehemently against the union, which led David to famously renounce his claim to the throne, 'without the support of the woman I love'. David was forced to live in exile in France with Wallis whom he married in 1937. Tensions between the former king and the new king were further heightened with restrictions of David's role and allowance. The couple were styled the Duke of Windsor, however Wallis was not entitled to 'Her Royal Highness', something she and the Duke greatly resented. David had initially believed he would be able to return to Britain after a few years, however it became clear this would not be the case. With the outbreak of war in 1939, David was appointed Governor of the Bahamas which was essentially to keep him out of the way. He and Wallis had visited Nazi Germany on several occasions and they were said to be sympathetic of fascism.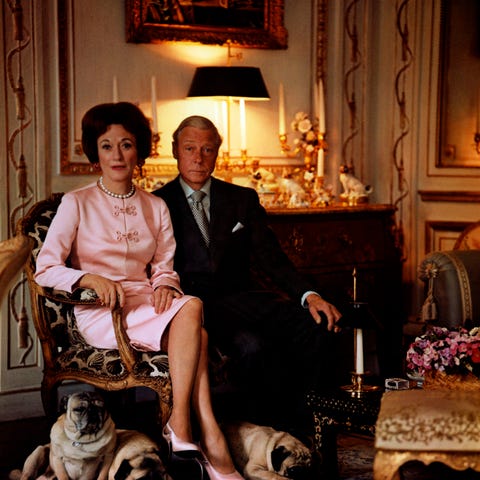 After the war, David and Wallis returned to France where they remained. David made a few solo trips to Britain, notably the funeral of his brother George VI in 1952. He spent some time with his mother Mary before her death in 1953. She deeply resented his decision to abdicate, and like her daughter-in-law Elizabeth, attributed his decision to the premature death of George IV at only 56. David did not attend his niece Elizabeth's coronation in 1953, deeming it wrong for a former sovereign to attend. By the mid 60s David's health had started to decline and underwent several operations. In 1971 he was diagnosed with throat cancer and knew he had little time left to live. In May 1972 while on an official visit to France the Queen saw David and Wallis for the first time in many years. Ten days later David died. His funeral was held at Windsor and he was buried in the Royal Mausoleum at Frogmore.